ELECTRONIC COMPONENTS
Power Conditioner
The Power Conditioner 948 is one of our most innovative products and is the result of many years of basic research. Burmester Audiosysteme identified a very small level of DC voltage amounting to no more than a few mV DC, which is always and to varying degrees superimposed on the mains AC voltage, as the reason for the phenomenon of sound loss at various times of the day. The patented principle for the loss-free elimination of these vestiges of direct current is an active amplifier system that works in parallel to the electric power supply, and this makes it possible to attach large amplifiers without the sort of power limitation that can have an adverse effect on the sound quality. Components
The quality of the power supply
has become one of the most
important components of a
high-end music system.

DIETER BURMESTER
MORE PRODUCTS
This might interest you
There is more than only sound – there is art. Explore the full range of Burmester products and components to truly experience musical fidelity.
Preamplifier
For Reference Line
808 MK5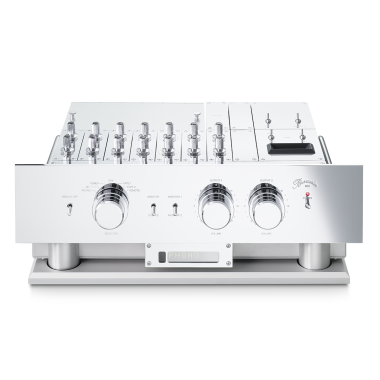 Now in its fifth generation, our internationally acclaimed 808 preamplifier is still unrivaled in terms of sound quality and uniqueness of features. This preamplifier has now been in production for 30+ years with an excellent reputation in highly regarded audio magazines.
Integrated amplifier
For Classic Line
032
With a mighty power supply and a wide variety of connectivity range, the 032 Integrated Amplifier effortlessly delivers complex loads. Excellent resolution and musicality perfectly describe the 032 amp.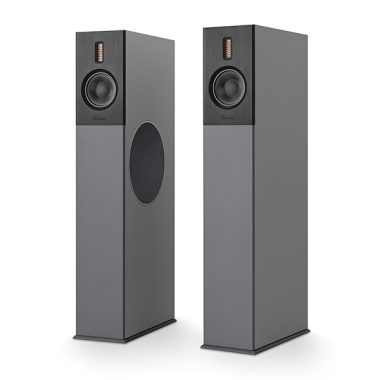 The B38 loudspeakers are the latest addition to Burmester's B-Series. This series is characterized by its slim and timeless design, which integrates perfectly into any environment. Similar to the smaller pair B18, the new B38 loudspeakers distinguish themselves through their three-dimensional stage image and amazingly transparent sound.