B38
Loudspeaker
For All Line
The B38 loudspeakers are the latest addition to Burmester's B-Series. This series is characterized by its slim and timeless design, which integrates perfectly into any environment. Similar to the smaller pair B18, the new B38 loudspeakers distinguish themselves through their three-dimensional stage image and amazingly transparent sound.
B38
Loudspeaker
The new B38 Loudspeaker is the latest product to emerge from the stable of Burmester's successful B-series. Closely related both visually and acoustically, the B18, this larger model benefits from both an elegant design and significantly increased capacity. The acoustic principle behind this creates an audio experience more inspiring than ever before. Scaling up the concept gave rise to a plethora of opportunities – and these have been made full use of. In this loudspeaker, the 3-way principle involves a side-firing woofer. The aim of this is to achieve a slim and elegant design, which can be seamlessly integrated into a wide range of living environments, while at the same time wowing listeners with its impulsive and powerful bass reproduction.
LOUDSPEAKER B-SERIES
"The goal we
strive for is for
the customer to
forget the technology
behind the
sound…"
AJAN HANNEMANN
TEAM LEADER ACOUSTIC ENGINEERING
IMPRESSIONS
With attention to detail.
Recognisable as a typical Burmester even from the very first glance, the B38 loudspeaker makes use of characteristic design elements of Burmesters loudspeakers.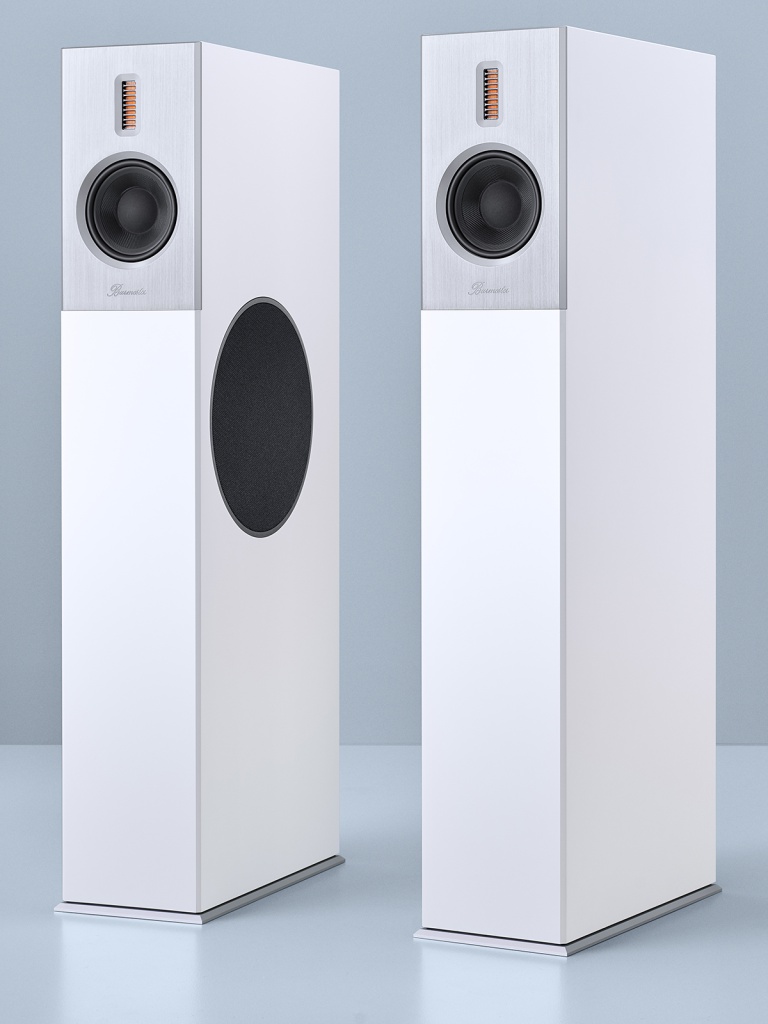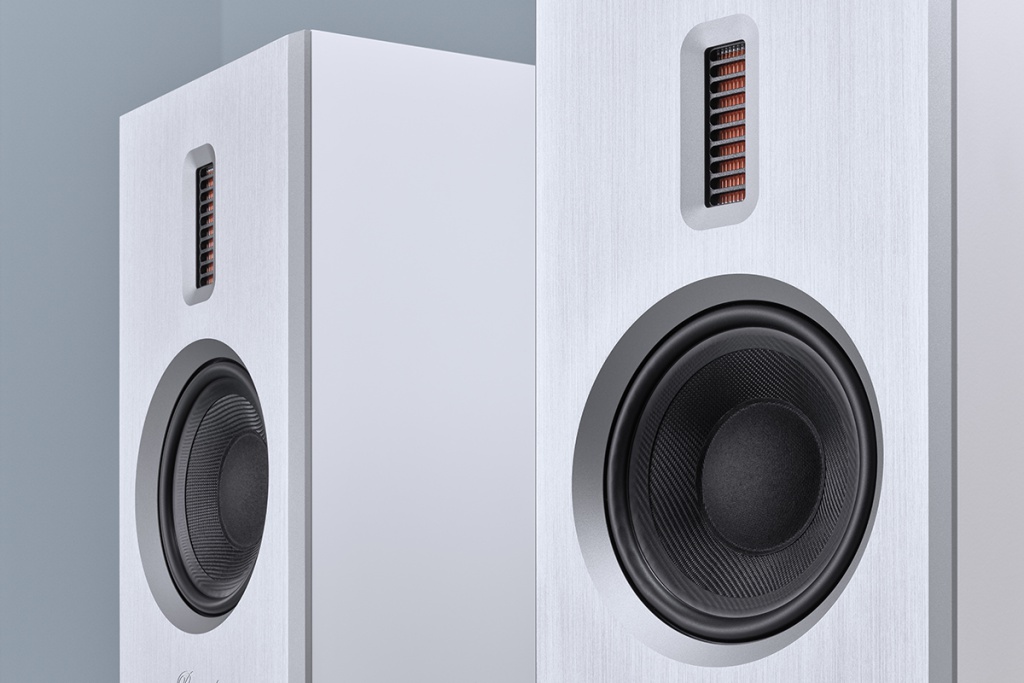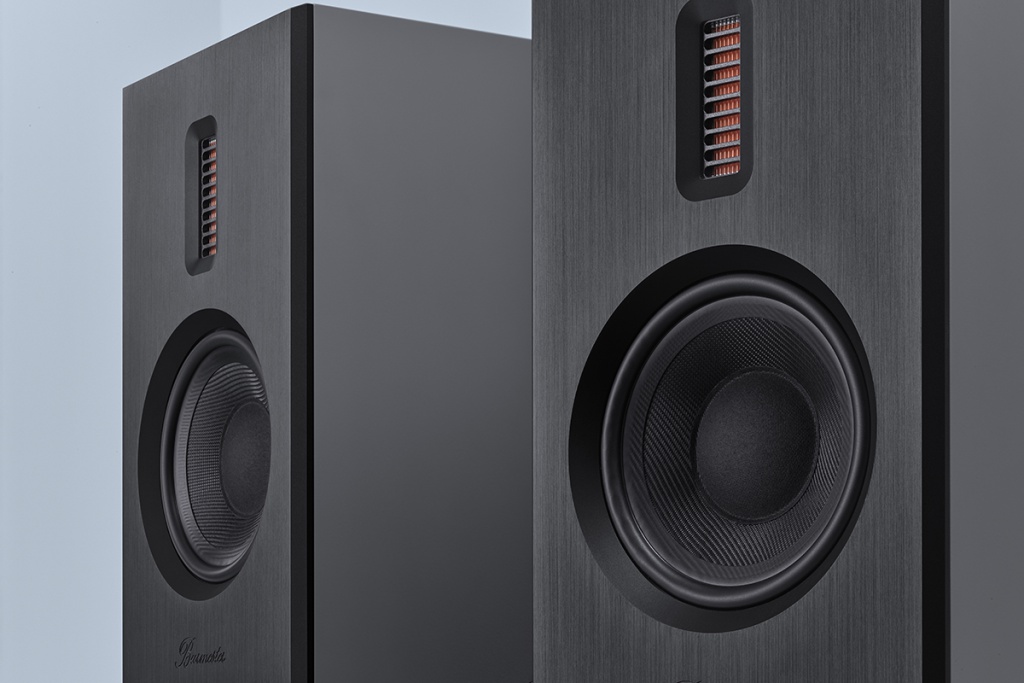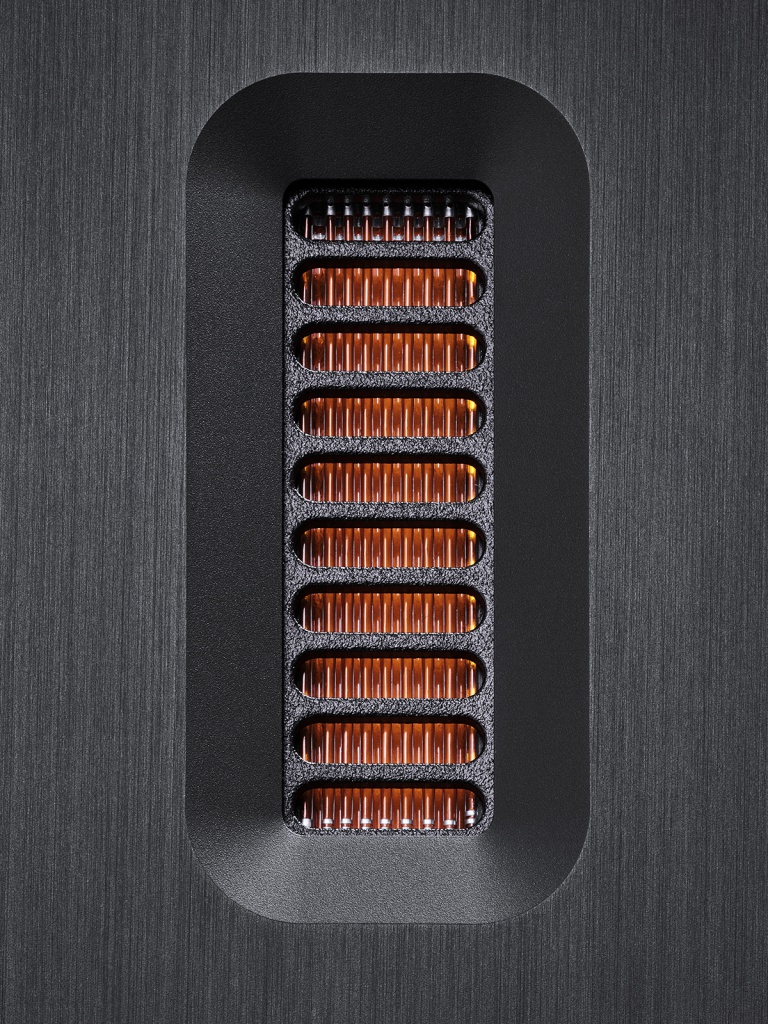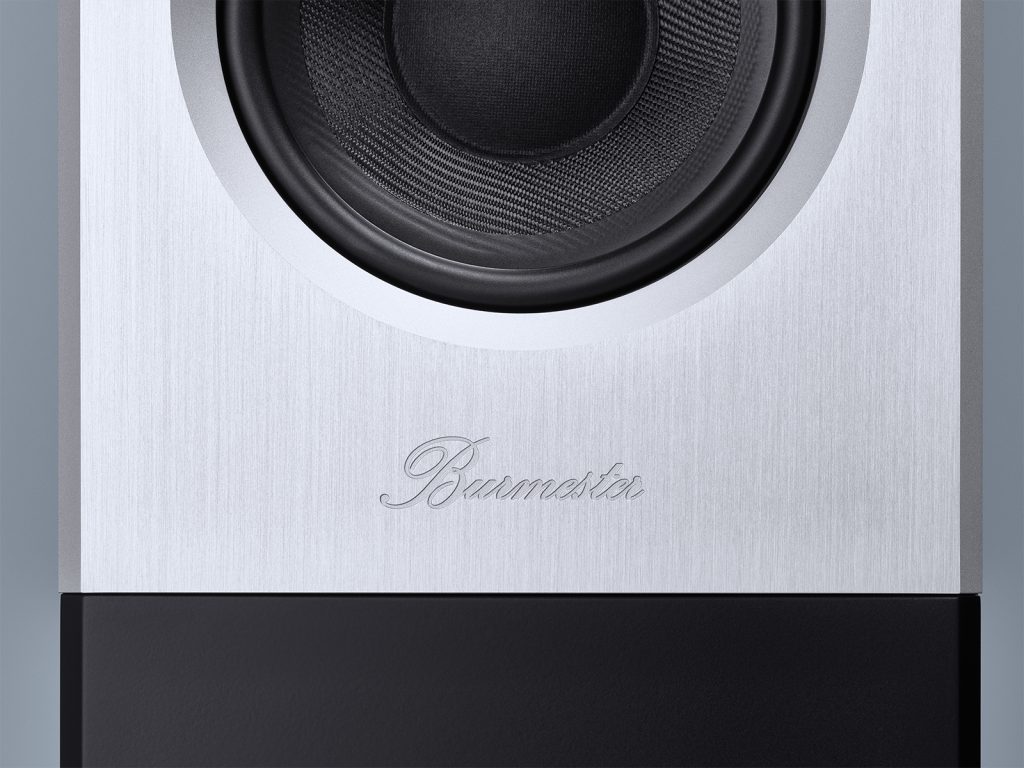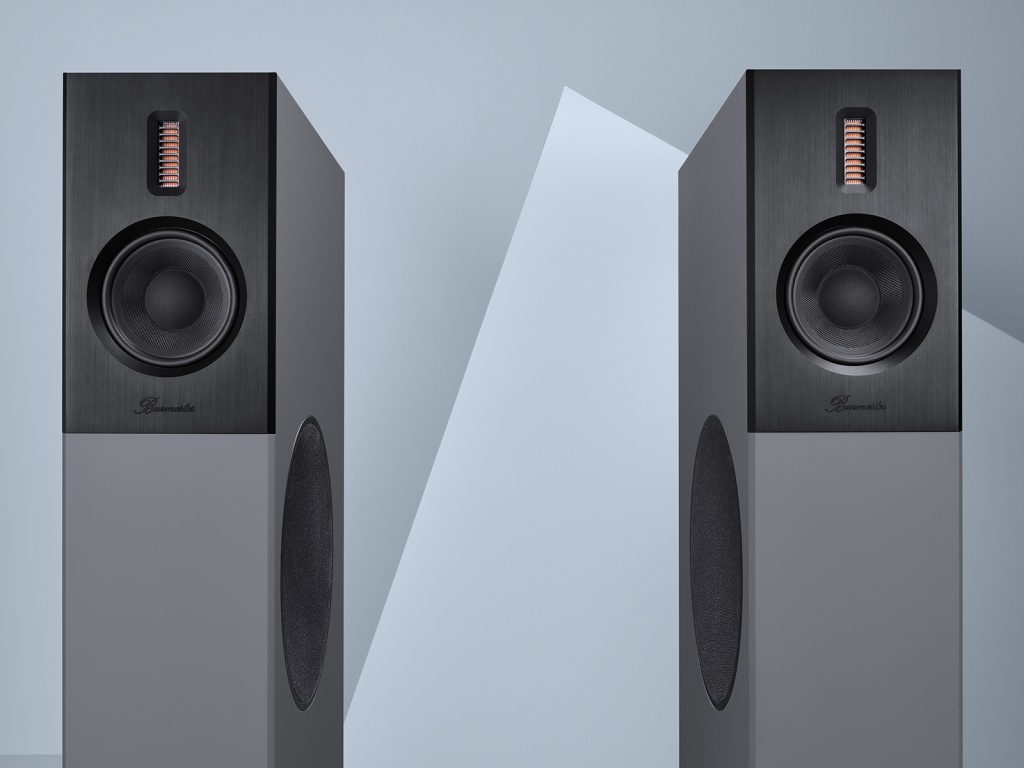 MANUFACTURE
Design
In terms of purist elegance, the design is simply perfect. One example of this is the screwless, integrated front panel, whose appearance accentuates the slim shape of the loudspeaker. This makes it look less technical, or mechanical, and more like an elegant item of furniture. Adorned with high-quality matt lacquer or selected veneers, the aluminum frontage completes the unit's astounding visual effect.
Technical Details
The Burmester B38 Loudspeaker offers two different options for individual adjustment of the audio experience, which can help to significantly reduce room influences. Firstly, a two-stage switch on the rear of the housing causes a wide-range bass roll-off of 1-3 dB between 150 Hz and 37 Hz. In addition to this, a cylinder made of porous foam, which is fully or partially inserted into the bass reflex tube, can be used to influence the bass response mechanically and to adapt it to the spatial situation or personal listening taste.
TECHNICAL DETAILS
| | |
| --- | --- |
| Weight | 51.5 kg |
| Height | 1165 mm |
| Wide | 210 mm |
| Depth | 460 mm |
| Nominal load capacity DIN EN 60268-5 | 225 W |
| Sensitivity at 2.83V/1m | 86 dB |
| Nominal impedance | 4 Ω |
| Frequency range +/-3 dB | 37 Hz – 33000 Hz |
| High-frequency converter | Air Motion Transformer |
| Midrange converter | 17 cm with fiberglass membrane |
| Low-frequency converter | 32 cm with paper sandwich membrane |
| Transfer frequencies | 150 Hz / 2400 Hz |
MEDIENDATENBANK
Downloads
Alle Downloads finden Sie auf unserer Mediendatenbank.
TEST & AWARD
The perfect sound stands for hard work and a continuous quest for improvement. That's why we are especially honored when the international community of music enthusiasts honors our products.
hifi & records
Germany, 2020
Hifi+
United Kingdom, 2020