B18
Loudspeaker
For All Line
The B18 loudspeaker was developed to be comfortably sized yet extremely musical and dynamic. A universal sound talent, the B18 is a 2½-way bass reflex speaker with a front-firing design.
B18
Loudspeaker
As part of the expansion of the Burmester B-Series loudspeaker portfolio, the B18 was aligned with the appearance of the B28 and B38 in 2022 and now also features a sleek, unobtrusive screwless front, allowing the loudspeaker to be integrated even more easily into any domestic interior. In addition, the variants in terms of cabinet finishes and anodized colors of the front baffle have also been standardized across the entire B series.
LOUDSPEAKER B-SERIES
"The goal we
strive for is for
the customer to
forget the technology
behind the
sound…"
AJAN HANNEMANN
TEAM LEADER ACOUSTIC ENGINEERING
IMPRESSIONS
With attention to detail.
Recognisable as a typical Burmester even from the very first glance, the B18 loudspeaker makes use of characteristic design elements of Burmesters loudspeakers.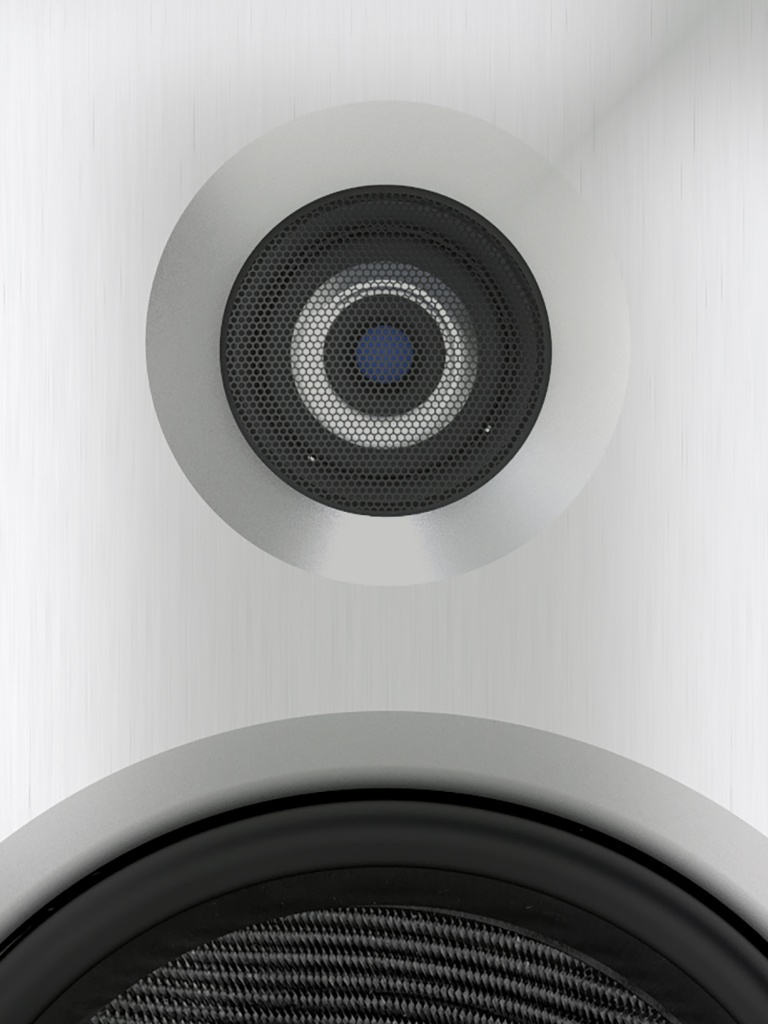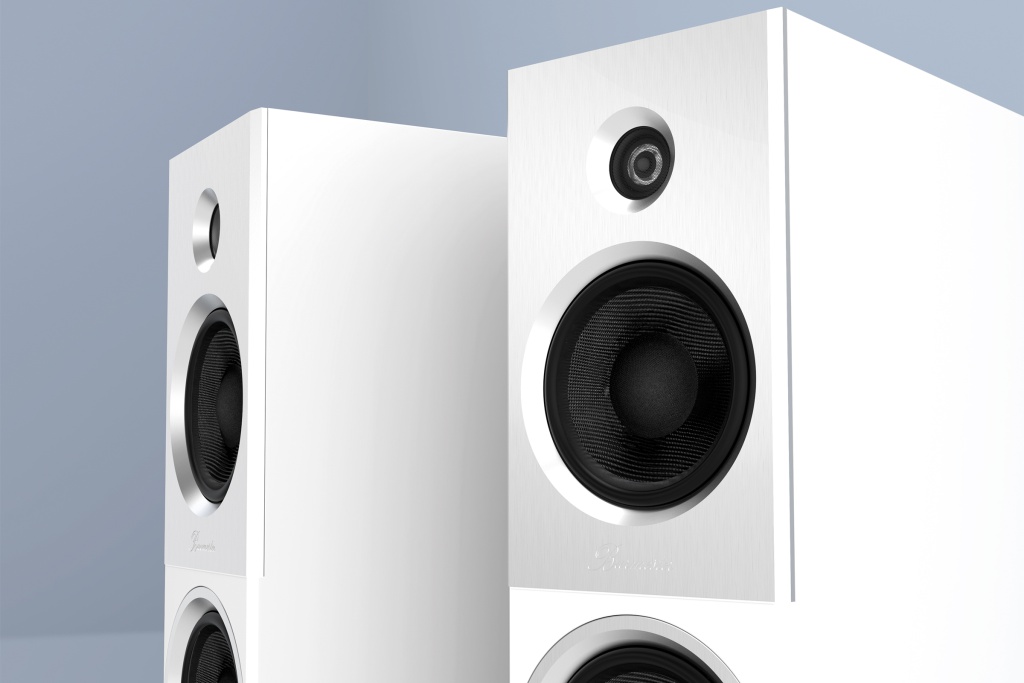 MANUFACTURE
Handmade
The high-frequency reproduction benefits from the ring radiator developed exclusively for Burmester, which ensures optimum transparency and resolution. Low-mid and mid-woofer are an advanced development based on an already proven drive unit, which also aids the B18 to achieve an impressive sound performance.
The highly complex crossover is in its own enclosure chamber, as is the mid-bass driver, whose own closed enclosure results in particularly clean midrange performance.
The B18's sandwich-constructed base is made of a high-molecular-weight thermoplastic polymer in combination with other materials of high internal damping and rigidity for optimum decoupling of the speaker from the floor. The solid MDF front, in conjunction with the enclosure optimized using FEM analysis, ensures accurate, precise bass response and significantly reduces cabinet reverberation. In addition to the mechanical damping by a foam cylinder, the B18 speaker has a bass switch to adjust the bass response according to room conditions and personal listening taste.
Features
Exclusive Burmester ring radiator for optimal transparency and resolution
Further developed low-mid and midrange woofer
A rear switch for bass adjustment in combination with the included bass reflex the supplied bass reflex plugs for several possibilities of room adaptation
The massive torsionally stiff 48mm MDF front in combination with the optimized by FEM analysis for accurate and precise bass response and Bass response and reduces the reverberation of the cabinet significantly
2 ½ way bass reflex principle with separate closed enclosure for the mid-bass and separate bass reflex enclosure for the bass-midrange driver
Solid loudspeaker base made of matched, vibration damping and stiffening materials to minimize vibration transmission
Highly complex crossover in its own enclosure chamber
TECHNICAL DETAILS
| | |
| --- | --- |
| Principle | 2½ way bass reflex |
| Weight | 34,8 kg |
| Height | 1056 mm |
| Width | 204 mm |
| Depth | 401 mm |
| Rated power DIN EN 60268-5 | 120 W |
| Sensitivity at 2.83V/1m | 88 dB |
| Nominal impedance | 4 Ω |
| Frequency response +/-3 dB | 42 Hz to 30.000 Hz |
| Tweeter | Ring radiator |
| Mid-woofer | 17 cm with glass fiber diaphragm |
| Low-midrange | 17 cm with glass fiber diaphragm |
| Crossover frequencies | 400 Hz / 2300 Hz |
MEDIEN DATABASE
Downloads
All downloads you can find on our media database
TEST & AWARD
The perfect sound stands for hard work and a continuous quest for improvement. That's why we are especially honored when the international community of music enthusiasts honors our products.
Hifi Lautsprecher-Test
Germany, 2018
i-fidelity.net:
Editor's Choice Award
Germany, 2017
Audio:
Goldenes Ohr
Germany, 2018
stereoplay:
Goldenes Ohr
Germany, 2018