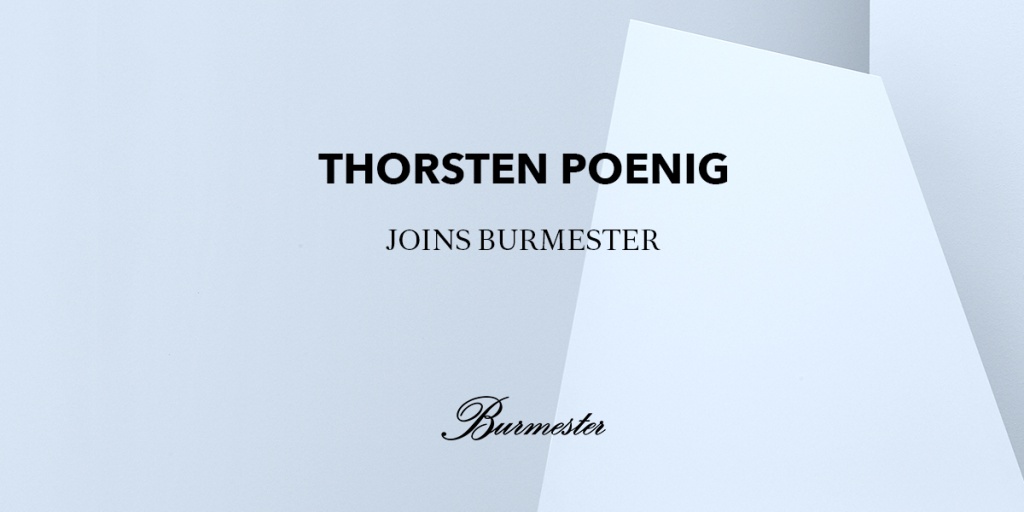 BEHIND THE SCENE

Enhancement to our team
Berlin 15.Oktober 2020
Burmester Audiosysteme GmbH strengthens its sales team as of October 15, 2020 with an experienced and scene-known professional: Between 2008 and 2012, Thorsten Poenig already worked for Burmester as Director Sales and Business Development and was most recently responsible for the reconstruction and sales of the internationally renowned brand 'Technics'. Thorsten Poenig will support Burmester's sales department and drive the European and international expansion of the company. With Thorsten Poenig, Burmester underlines its ambitions to continue its growth course and to strategically act close to and together with its retailers.

Managing Director Marianne Burmester comments: "With Mr. Poenig we have been able to win back a well-known and familiar face for Burmester. In the past, he has already been instrumental during key moments in our company's development. In the audio industry, Mr. Poenig is one of the most prominent experts in this scene. We are therefore especially proud to welcome him back at such an important time for Burmester.
Already in 2008, Thorsten Poenig, in close cooperation with founder Dieter Burmester, had driven product innovations and significantly strengthened the international positioning of the company. Internationally, he worked for more than three years as Head of Strategy Consulting in the USA.
Starting in 2015, Poenig oversaw the distribution, as well as the brand renewal of Technics in the DACH region.
"After more than eight years at various stations, returning to Burmester almost feels like coming home again. Until today, the product quality has been largely unbeaten internationally. I am looking forward to the tasks that await me and am thrilled to be able to help shape this success story yet again", says Thorsten Poenig.